Your Dallas FHA Loan Experts.
Start your homebuying journey with numbers you can trust.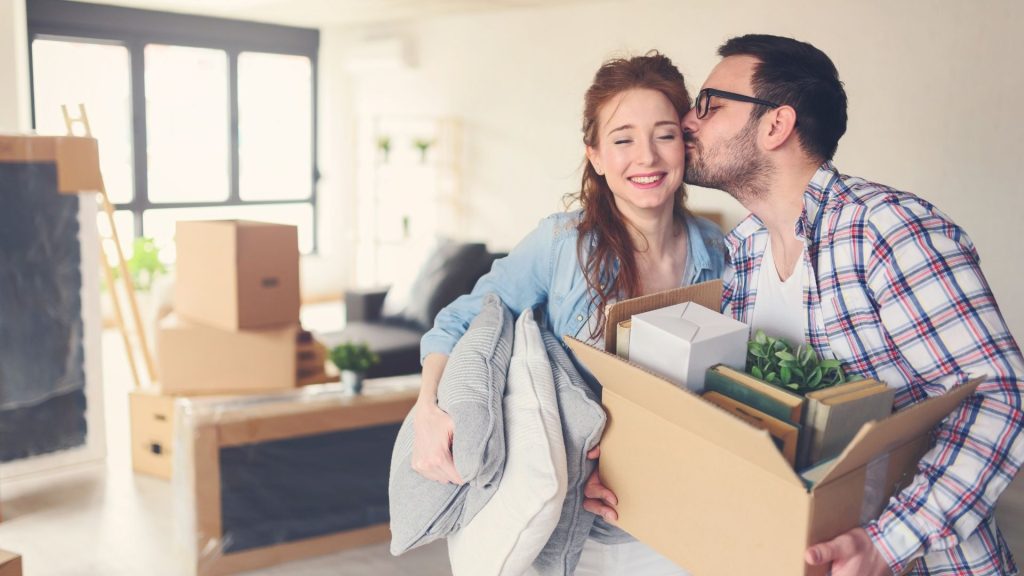 your dallas fHA loan experts.
Start your homebuying journey with numbers you can trust.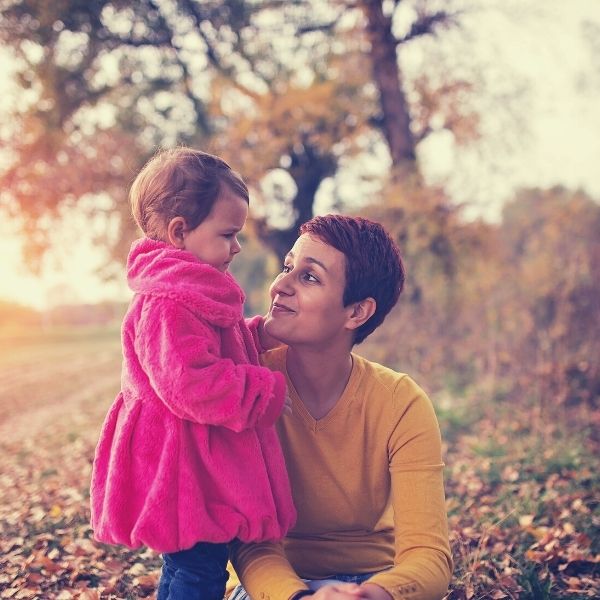 Danny was instrumental in helping our dream of owning a home come true. We are so grateful for all he's done to help us.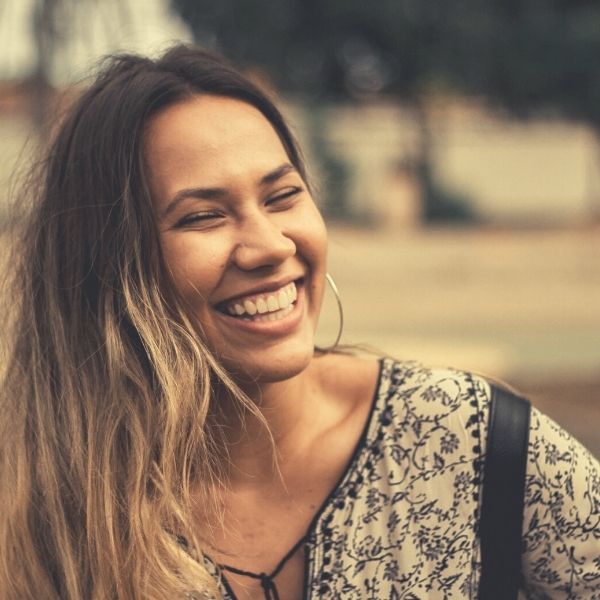 I had bad credit and they helped me get my house. I am so grateful for everything! Highly recommend!!!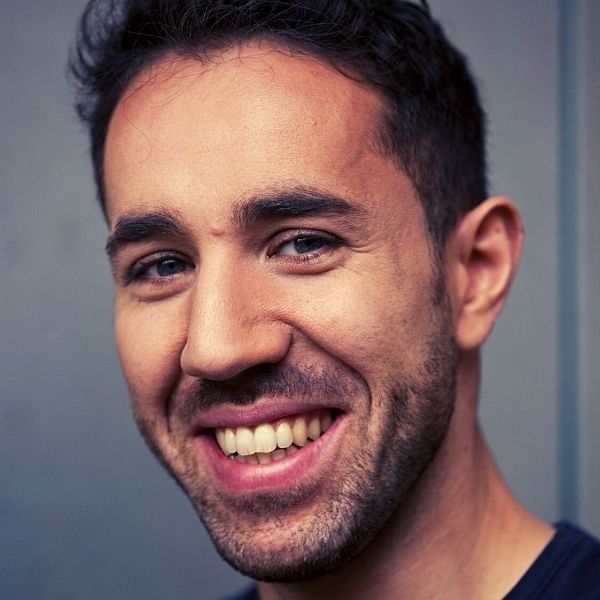 He will explore multiple options for you to ensure you will get your dream home at a good rate. Highly recommend!!!
Convenient online access makes it easy to achieve your financial and homeownership goals.

Check loan eligibility and get accurate quotes in a matter of minutes, not days.

See how much you're approved for so you can buy or refi with confidence.

Verify the details and get to closing quickly with our simple checklist.

I want to buy a home
Apply online to find a mortgage
as perfect as your home.

I want to save money
Check rates and find out how much you can save on your current loan.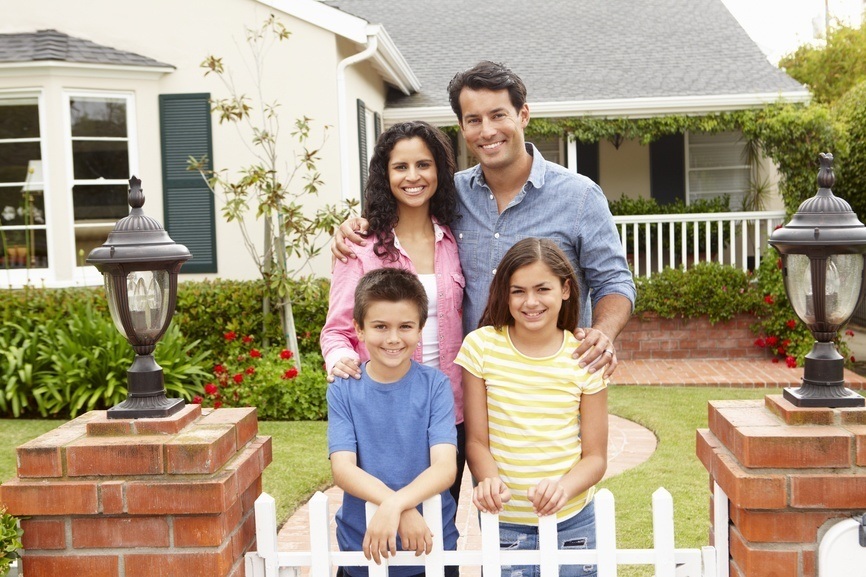 Are you having trouble getting pre-approved for a home loan, or having difficulty making your monthly mortgage payments?
We are your Dallas FHA loan experts.
Whether you are just searching for more information about FHA loans, looking to buy a new house, or needing to refinance out of an Adjustable Rate Mortgage, our FHA Loan Experts at Canopy Mortgage, LLC can guide you in the right direction for a loan in Dallas.
Since FHA Loans are backed by the Federal Government, they are Easier to Qualify For, require a Small Down Payment, Do Not Require Perfect Credit, have Better Interest Rates, and they provide Better Home Stability for buyers by helping them KEEP their homes during hard times.
What is an FHA Loan?
An FHA loan is a loan insured against default by the FHA. In other words, the FHA guarantees that a lender won't have to write off a loan if the borrower defaults – the FHA will pay. Because of this guarantee, lenders are willing to make large mortgage loans.
FHA Requirements & Qualifications
Credit score – One of the primary market benefits of an FHA loan has always been that credit scores were not a factor. A borrower with great credit scores could definitely have their loan approved more easily, but someone with some credit problems could still get approved – provided they had a well documented common sense explanation for their credit problems and could show that the problem had been resolved. In spite of not relying on credit scores, FHA foreclosure rates went down while conventional mortgage foreclosure numbers went up in spite of their almost excessive reliance on credit scores. The FHA underwriter will evaluate the entire credit profile to determine the borrower's likelihood of repayment. Past credit issues may be overlooked if new credit has been re-established. Also, other compensating factors may apply. Generally a credit score of 580 is needed for automated approval and a few banks will underwrite a file with scores as low as 540.
Bankruptcy okay – Chapter 7 bankruptcies are allowed if discharged over 2 years ago (or 1 year with extenuating circumstances). Chapter 13 bankruptcies are allowed with a minimum of 1 year of on time plan repayment and trustee approval.
Little or no money needed – FHA loans allow the seller to pay up to 6% of the sales price toward the closing costs. In addition, Congress has for the time being eliminated Down Payment Assistance programs. There is a movement in the legislature to reinstate these community programs. You can however receive a gift from a family member for the down payment. Give your loan officer a call to find up to date guidelines concerning down payment assistance.
Housing history – FHA does not require a rental or other housing history if it is not available.
Non-occupying co-borrowers allowed – FHA allows a non-occupying relative to co-sign the mortgage. The non-occupant's income and assets can be used for qualification purposes. This is generally used for parents to help their children buy a home. The name for this is the "kiddy condo loan"
Property types – 1-4 unit, condos, town homes, modular homes, and manufactured homes.
No cash reserves required – Unlike most conventional loans, FHA does not require you to have cash reserves on 1-2 unit properties. A borrowers profile is graded on an FHA score card. The FHA score card takes into consideration income, assets, job tenure, debt to income ratio's and credit scores. Having reserves can help strengthen the overall credit profile.
FHA First Time HomeBuyers
When you apply for the FHA mortgage program, the First Time Home Buyer will receive the very best service and the utmost in respect to make you a proud American Homeowner. Once you apply your FHA Loan Officer will guide you along the path of homeownership.
If you are a first time home buyer, the time has never been better to explore financing through the FHA loan program. With subprime loans gone in the market, many first time buyers are left with questions about what is the best option for them. FHA loans may in fact be the answer. While FHA mortgages haven't been as popular in recent years because of the perceived amount of bureaucracy associated with obtaining a loan backed by a government entity such as the HUD, new legislation is in the works to help make them more consumer-friendly.
First time home buyers represent a large share of the lending market and they receive a lot of attention. Many do not have established credit histories or a lot of money to put down for a downpayment (because they are usually fresh out of college or still early in their careers). Currently, FHA loans require a 3.5% downpayment to obtain financing and have different loan limits in each county.
FHA Refinance
FHA fixed rate loans are the most popular programs for refinancing. This is where you have stable predicable payments each month and as a result offers the most security for yourself and your family. If you are currently in an adjustable rate mortgage (ARM) and would like the security of a fixed rate, a fixed rate FHA is the right program for you.
Refinancing into an FHA loan is a very similar process to refinancing using conventional financing. In fact, both loans require almost identical paperwork. FHA is actually has cheaper mortgage insurance than conventional.
Streamline Refinancing
An FHA Streamline Refinance allows you to refinance your current FHA loan into another FHA loan. An FHA Streamline allows you to:
Refinance into a lower rate and payment
Convert you FHA ARM into a fixed rate
Convert you 203(k) rehab loan into a 203(b) FHA loan
Shorten you loan term
There are several benefits to an FHA Streamline Refinance.
Generally, no appraisal is necessary. There are also no credit restrictions on an FHA Streamline refinance. You income and employment are also not evaluated when applying for an FHA Streamline loan.
There are only a few requirements to obtaining an FHA Streamline loan, they are:
You must have been in your current FHA loan for a period of at least one year
Your current FHA loan must be current at the time of closing the new FHA loan
The new FHA loan must offer a lower payment or shorten the term without increasing your payment by more than $50
If current FHA loan is an ARM, and the new loan a fixed, the interest rate on the new fixed loan may not be more than 2 percent higher than that of the ARM.
The Process of Refinancing
Speak with your assigned FHA Loan Officer to discuss programs and options
Complete a full mortgage application with the assigned lender
Upon approval, supply the required documentation
Coordinate with appraiser that lender chooses
Send in loan package and clear conditions from the Bank
Schedule closing
That whole process generally takes no more than 30 days. One nice advantage of refinancing is that you are allowed to skip one month of your mortgage payment after you close. Depending on when in the month your mortgage closes you can possibly not make the current mortgage payment and skip the following month as well. You can use this money to payoff another bill, fix up your home, or even go on vacation.
If you are looking to refinance and want the best rate and terms, and want an easy process with more favorable guidelines, an FHA loan is probably the best choice for you.
We provide a variety of information if you are considering a refinance of your current loan.
You can learn about your refinance options, including an FHA Refinance as well as other types of loan refinances.
It is important to be aware of current interest rates to ensure that the value of refinancing out weighs the cost.
Do not be discouraged if you believe you have challenged credit.
Please contact us for today's rates or apply now to receive a free quote and free credit report!
FHA Rates
FHA loans offer very competitive rates. They are generally similar to, if not lower than, rates on conventional loans. Lenders can offer these great rates because the loans are insured by the Federal government. This means that any risk involved with your loan is taken on by the FHA, not the lender. This allows you to get lower rates for the following loans:
Purchase mortgage with less than 20% down payment
If your credit is less than perfect or under 740
If you need a co-signer
Refinance of a current FHA loan
Purchase or refinance of a 3 or 4 unit property
Lower rate of mortgage insurance than conventional
FHA can offer better rates for these and other loans because the lender does not absorb the risk. Therefore, they do not have to pass that risk along to you. In fact, Fannie Mae, the backer of most conventional loans, has recently announced new rate adjustments for borrowers with credit scores below 740. FHA does not have these adjustments.
If you fall into any of the above categories, or have less than stellar credit, you should see what an FHA loan could do for you.
FHA Loan Limits
Currently, FHA loans have different loan limits in each county in the Dallas Fort Worth area.
You can also check here, but here's how things break down in the Dallas TX (Dallas County) area:
| County | One-Family | Two-Family | Three-Family | Four-Family |
| --- | --- | --- | --- | --- |
| DALLAS-FORT WORTH-ARLINGTON, TX | $334,650 | $428,400 | $517,850 | $643,550 |
FHA Loan FAQ
Can I get Down Payment Assistance?
At this time the only a gift can come from a relative. A new law was passed by Congress H.R. 3221, privately funded downpayment assistance (DPA) is eliminated as of October 1, 2008. Yes: There is an initiative the FHA Seller-Financed Downpayment Reform and Risk-Based Pricing Authorization Act of 2008 (H.R. 6694), a bi-partisan bill introduced by Congressmen Green, Miller and Shays and Congresswoman Waters in July, would overrule this move and reinstate DPA indefinitely. As of this moment it has not passed and the elimination of programs such as Nehemiah which would allow for a gift funds from the seller up to 6% towards your down payment and/or closing costs have taken place. These funds could have been used for first time and repeat home buyers. HUD does provide funding to state and local governments for this purpose. To find out what programs you may qualify for, please contact your city, county or state government. You may wish to visit the following web site to find local housing programs in your state or local area.
How can I improve my credit score?
There are many ways to go about improving your credit score. First you want to obtain a copy of your credit report. Often there are old on incorrect items on a credit report. Secondly you will want to look at balances on different accounts. The credit bureaus like to see the amount owed on a debt at 60% of the max limit or less. Keep in mind by law debts have to fall off 7 years after they are placed on the credit report. You also want to limit the amount of times that your credit is pulled by creditors. Luckily, mortgage companies and automobile dealership inquiries are treated a little differently, so they do not impact your credit as much as some others like credit card inquiries. The other option to improve your credit is to remove the negative and incorrect items from your report. This is most successful when working with a credit repair company. These programs generally take between 45-90 days, and can have a significant impact on your credit score.
How can FHA help me buy a home?
An FHA insured mortgage offers many benefits and protections that only come with FHA:
Easier to Qualify – Because FHA insures your mortgage, lenders may be more willing to give you loan terms that make it easier for you to qualify.
Less Than Perfect Credit – You don't have to have a perfect credit score to get an FHA mortgage. In fact, even if you have had credit problems, such as a bankruptcy, it's easier for you to qualify for an FHA loan than a conventional loan.
Low Down Payment – FHA loans have a low 3% down payment and that money can come from a family member.
FHA Can Help You Keep Your Home – The FHA has been around since 1934 and will continue to be here to protect you. Should you encounter hard times after buying your home, FHA has many options to help you keep you in your home and avoid foreclosure.
FHA Fixed Interest Rate Mortgages Cost Less – FHA loans have competitive interest rates because the Federal government insures the loan. A fixed interest rate FHA loan will have a low interest rate compared to a sub-prime loan and the FHA loan will have fixed payments of principal and interest compared to an adjustable rate or variable interest rate mortgage or a mortgage with optional or variable payments.
You Don't Have to Have Perfect Credit to Get an FHA Fixed Rate Mortgage – Even if you have had credit problems, such as a bankruptcy, you may still qualify for an FHA mortgage. Should you encounter hard times after refinancing your home, FHA has programs to help you keep you in your home and avoid foreclosure.
An FHA fixed interest rate mortgage may be used to refinance a new or existing 1-4 family home, a condominium unit.
Are FHA rates higher than conventional rates?
No, in fact, they are often lower than similar conventional loans. Because the Federal government insures your loan, lenders are able to offer very competitive rates. FHA also doesn't increase your rate based on your down payment, so you get the same rate whether you put 3% down, or 20% down. This is not the case with conventional financing.
Does FHA allow for seller paid closing costs?
FHA will allow the seller to pay up to 6% of the purchase price toward the buyer's closing costs. This is called a seller's concession. Most conventional loans only allow a 3% concession.
Do I have to be a first time homebuyer to qualify for an FHA loan?
Absolutely not. Anyone is eligible for an FHA loan as long as the loan is on a primary residence. Even if you have had FHA loans in the past, you are still eligible for FHA financing.